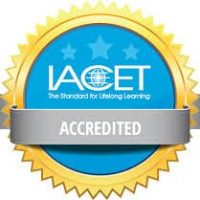 Alternative Dispute Resolution Academy
International Association for Continuing Education And Training Accredited.
ORGANIZATION TRAINING
 NEEDS SURVEY
We are committed to build a team of excellence by helping you identify your organizations training need. Based on your professional assessment of your organization we will provide you with training recommendation.
Your organization's review matters. See how your organization is rated on Glassdoor.com.
Glassdoor is one of the world's largest job and recruiting sites. … Unlike other job sites, all of this information is shared by those who know a company best — the employees. In turn, job seekers on Glassdoor are well-researched and more informed about the jobs and companies they apply to and consider joining
Customizable and Scalable Training Options. Select courses by categories according to your organization's training budget and requirement
RECOMMENDED ORGANIZATION COURSES
Course Development
The key to success in business is ongoing education and development. Training the the most valuable assets a corporation has, the employee, is pinnacle to an organization's success. Through training, employees gain the mindset and spirit of the team.
As an IACET Accredited Academy, ADRA follows the standards of excellence and concepts to develop industry specific training. We pride ourselves on being tool agnostic so we can create products that mirror the requirements and constraints of your organization.
Tell Us about Your Training Needs !
Sometimes commercially available training courses will not fit your organization's unique learning objectives, a custom-developed course or curriculum may be the best solution. Customized content increases the impact of learning when it incorporates your organizational mission, processes, vocabulary, scenarios into the training experience.
Who Recognizes IACET Accreditation?
The IACET website provides listing of companies, regulatory boards and organizations that have been reported to accept the IACET CEU credit. This list is not exhaustive, nor does it guarantee that an IACET CEU will automatically be accepted. CEUs may be subject to additional review by that specific company, board, or organization. Read More