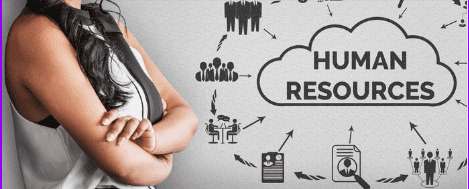 Employee and Labor Relations/Employee Engagement covers one of five functional areas tested on the PHR/SPHR certification exams.
This unit includes the following:
two online assessments (1 practice, 1 timed), an index, and a list of key terms. The online practice exams are added to your account within a few minutes of completing your purchase. An updated browser is required to access the practice exams.
The program includes the following content:
Employee Relations
Employee Engagement
Employee Attitudes and Satisfaction
Job Satisfaction Theories
Satisfaction and Productivity
Measuring Job Satisfaction
Using Satisfaction Surveys
Employee Involvement Strategies
Self-directed Work Teams
Quality Circles
Job Design and Redesign
Employee Ownership/ESOPs
Employee Suggestion System
Participative Management
Process Control Versus Innovation
Alternative Work Schedules
Diversity, Equity, and Inclusion
Improving Diversity, Equity, and Inclusion
Diversity, Equity, and Inclusion Initiatives
Benefits of Diversity, Equity, and Inclusion
Labor Relations
Early Labor Movement
Federal Anti-Injunction (Norris-LaGuardia) Act (1932)
National Labor Relations (Wagner) Act (1935)
Labor Management Relations (Taft-Hartley) Act (1947)
Labor Management Reporting and Disclosure (Landrum-Griffin) Act (1959)
Union Representation of Employees
The Structure of Union Organizations
National Labor Relations Board
Organizing a Union
Election Campaign
Union Security
Worker Centers
Employer Unfair Labor Practices
Procedures for Processing Unfair Labor Practice
Unfair Labor Practices
Domination and Unlawful Support of Labor Organizations
Remedies
Union Unfair Labor Practices and Strikes
Responsibility for Acts of Union Agents
Union Restraint or Coercion
Duty of Fair Representation
Discrimination and Internal Union Affairs
Strikes and Secondary Boycotts
Strike Preparation
Collective Bargaining
Bargaining Issues and Concepts
The Labor Agreement
Bargaining Structures
Negotiation Strategies
Good Faith Requirements
Unilateral Changes in Terms of Employment
Duty to Successors: Buyouts, Mergers, or Bankruptcy
Mediation and Conciliation
National Emergency Strikes
Maintaining Nonunion Status
Reasons Why People Join Unions
Reasons Why People Do Not Join Unions
Strategies for Maintaining Nonunion Status
Public Sector Labor Relations
Right to Organize
Federal Labor Relations Council
Limitations on Strikes
Mediation and Conciliation
Global Labor Relations
Union Membership
North American Free Trade Act
Workers' Rights in Other Countries
Grievance Systems
Union Grievance Procedures
Grievance Procedures in Nonunion Organizations
Effective Grievance Procedures
Arbitration
Legal Endorsement of Arbitration
Employee Discipline Systems
Punishment
Approaches to Discipline
Progressive Discipline
Workplace Investigations
Administrative Justice: Due Process and Just Cause
Individual Employment Rights
Employee Handbooks
Employment-At-Will Doctrine
Constructive Discharge
Common Law Tort Theories
Non-Compete Agreements
No-solicitation/No-distribution Policy
Workforce Behavior Problems
Rule Violations
Unsatisfactory Performance
Illegal or Dishonest Acts
Absenteeism
Drug and Alcohol Use
Off-Duty Conduct
Sexual Harassment
Organizational Exit
General Issues
Termination Interviews
Layoffs and Reductions-in-Force
Retirement
Worker Adjustment and Retraining Notification Act (1988)
Risk Management
Risk Management Strategies
Safety
Occupational Safety and Health Act (1970)
Safety Statistics
OSHA Safety Standards
Hazard Communication Standards (1986)
Effective Safety Programs
Evaluation of OSHA
Drug-Free Workplace Act (1988)
Workers' Compensation
Health
Employee Assistance Programs
Employee Wellness Programs
Reproductive Health Policies
Chemical Dependency
Communicable Diseases in the Workplace
Environmental Health Hazards
Stress Management
On-site Medical Clinics
Smoking Policies
Security
Organization of Security
Control Systems
Privacy Protection
Protection of Proprietary Information
Crisis Management and Contingency Planning
Fraud and Loss Prevention
Unemployment Compensation
2023 PHR/SPHR Unit 5 Employee and Labor Relations

Unlimited