Human Resources Certification And Professional Development Programs
HRCI accepts continuing education units (CEUs) awarded through the IACET. READ MORE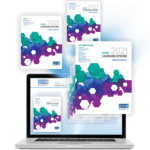 Earn the SHRM Certified Professional (SHRM-CP®) or SHRM Senior Certified Professional (SHRM-SCP®) certification and prove your knowledge, competency, and value to colleagues and employers. Gain a competitive edge.
There's no better way to successfully prepare for the SHRM certification exams.
Effective and proven results. Candidates who use the SHRM Learning System consistently beat the average exam pass rate.
One source of knowledge and application. All the study tools you need to learn, reinforce, and test your knowledge.
Most current and relevant. The SHRM Learning System has been updated to align with the SHRM BoCK.
Convenient 24/7 online access to your study tools from mobile devices, tablets, and computers.
SHRM | HRCI Professional Development
Complete ALL your HRCI and SHRM recertification credit requirements – PHR, PHR, SPHR, PHRi, SPHRi, SHRM-CP, and/or SHRM-SCP –
EXAM SCHEDULE
2020 SHRM-CP/SCP Exam Schedule:
Winter Exam Window: Dec. 1, 2020 – Feb. 15, 2021
Winter Application deadline: June 1 – Dec. 1, 2020
As an official SHRM Education Distributor, we build our instructor-led preparation program on the SHRM Learning System, giving you access to the most effective and up-to-date exam preparation tools available.
The program offers practice questions previously on the actual SHRM-CP and SHRM-SCP exams. This 2020 SHRM Learning System online course delivers the most comprehensive, flexible, and effective SHRM-CP and SHRM-SCP exam preparation. Designed using a proven approach for teaching adult learners, this system helps you understand, apply, and engage with behavioral competencies and HR Knowledge. Online learning modules, based on the SHRM BoCK, and interactive study tools, testing your knowledge and decision making skills, are incorporated into the study process.
Learning System and Benefits
The SHRM Learning System for SHRM-CP® and SHRM-SCP® includes four modules covering the comprehensive SHRM BoCK™ so you'll learn everything you need for the SHRM-CP® or SHRM-SCP® exam.  SHRM_Course_Topics_2020
Our HR certification prep course is designed primarily for individuals seeking SHRM-CP or SHRM-SCP certification. Certification is a great choice for HR professionals who want to:
* Increase their knowledge
* Advance their skills
* Earn recognition from the global community
*Meet SHRM Certification Eligibility Requirements
SHRM-CP and SHRM-SCP Eligibility
To earn your SHRM-CP® or SHRM-SCP® you must meet specific educational and work experience criteria at the time you submit your application in order to be eligible to sit for the exam. For details on these requirements, visit www.shrmcertification.org/eligibility.