REGISTER NOW TO BEGIN $22.95. This course can be completed at your own pace from the comfort of your own home. The 4-HOUR Parenting Class meets the requirements for Florida's Parent Education and Family Stabilization Course. Florida family courts require that parents with minor children who are divorcing or separating take a parenting class, just like this one, before a judge can finalize visitation, custody or child support orders.
---
The "Parenting After Divorce"  Parenting Class:

100% Online. Start Immediately!
 Login and password sent immediately, no waiting for access to class material
Complete at your own pace and comfort online and
pass the true/false and multiple choice online test
Online test is available 24/7 and scored immediately
FREE Certificate is available immediately for printing
---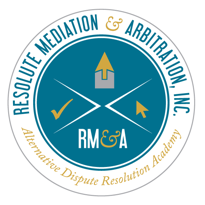 Florida Parent Education and Family Stabilization Class – "Parenting After Divorce".
Welcome to The Alternative Dispute Resolution Academy(ADRA) "Parenting After Divorce" Course. We appreciate you choosing The Alternative Dispute Resolution Academy (ADRA) to complete the Florida Parenting Class Requirement. The "Parenting After Divorce" online class is approved by the  Florida Department of Children and Family (DCF). Completion of this course will satisfy Florida County Courts requirement.  Click here to view the DCF approval Letter.
Florida Court Requirements
Florida Statute 61.21 requires that both parents involved in a divorce must take a four hour parent course if they have children under 18 years old. This course is designed to educate, train and assist parents with minimizing the emotional impact on you and your children. Each parent must independently take and complete the course before the court will grant the dissolution of marriage. Parents may also take this course to learn about the impacts divorce can have on their family, as well as the best way to handle the difficult transition. Additionally, make sure you understand the process of filing for a divorce.
Parents receive valuable information about divorce and how it could impact them and their children. They also learn skills that they can use to help themselves and their children adjust appropriately to this major loss.  For more information on divorce matters contact as: info@adraceu.com, Tel: 407-284-1925 or the "Contact Us" page submission.
If you request indigent status fee click here to download a Parenting Course Indigent Status Form. Status is approved/denied ONLY based on submission of the form AND additional supporting documentation (i.e. pay stubs, tax returns).

The "Parenting Course- After Separation" is completely online and can be accessed 24/7 at your convenience. You can pause training and return to it later. Keep in mind that Florida rules requires training be completed within 45 days of filings.
Whether you are taking your parenting course late at night or early in the morning, we have staff that is here around the clock to assist you with any questions you might have. Additionally, even after completion with your account you can access the Parenting After Divorce Forum. The forum is monitored by trained family mediators and staff members.
To earn a certificate a participant must complete all modules and must pass an online test. After passing the test their certificate is immediately ready for printing. All class material is 100% online and there is no waiting for a certificate to be mailed. The test is scored as soon as it is submitted. The "Parenting After Divorce" certificate class is designed for parents who have been court ordered to take a 'general parenting class' or a 'co-parenting divorce class' as a requirement of a divorce proceeding or custody hearing.
Submit questions, support, and feedback directly to our online education support.