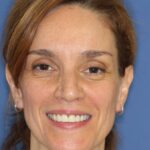 Cristina Ritfeld, MBA
Cristina is the operations manager for RM&A, Inc. and ADRA, and program administrator for the ADRA program.
She has an M.B.A. in International Business and International Hotel and Tourism Management and a B.S. in Civil Engineering. She has recently earned a Paralegal Certificate from University of Washington.
Cristina provides administrative and executive support for RM&A, Inc. and she helps with development of ADRA online training program.
She has years of experience assisting corporate executives and working for colleges and universities in administrative capacities.
She has lived, studied and worked in different countries.