Business Conduct, Crisis management and the Grievance Process (3.5 MCLE)
0( 0 REVIEWS )
0 STUDENTS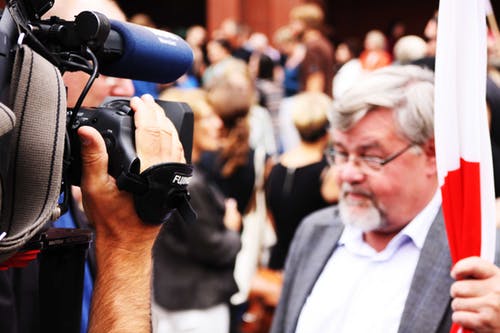 This course bundle is compilation of courses that addresses Workplace Behavior and Crisis Management. By completing this course bundle participants will have a greater understanding on how effectively manage Organization Public Relation Crisis, Reflect on Personal Conduct, Communications Styles and its impact when interacting with peers and customer and adjust to portray a professional presentation conducive to professional conduct and environment.
Module 1. Public Relation Crisis Management for Corporate Employee and Leaders (30 Min)
At the end of this 30 minute course student will be able to: The meaning of Public Relation Crisis management, Identify potential issues that could move from a concern to a problem and crisis, Understand the need of a team approach to crisis management. The presenters refers to highly publicized past and recent events and draw conclusions for lessons learned for the corporate employee and manager. Key Discussion: Crises Management; Problem Characterization; Purpose of Crisis Management; Handling Crisis – Real World Examples; Toyota Recall, Dominos Pizza, Rights & Wrongs of Dominos; Tylenol- J&J; Golden Rules of Crisis Management.
Module 3. Personal Mannerism and Communications In Business. (50 Min)
This course is a designed as self-directed and paced workshop. Although this course can be taken as an individual, we highly recommend the team approach as group. The feedback from peers is very important during the planned exercises. Pause the video when instructed or when the group finds in necessary. Only one certificate will be issued upon completion.
This course aims to improve your business and communication skills by developing the tools and training to be able to communicate persuasively and critically in the workplace.  You will learn strategies for honing your communication style, improving clarity, conciseness and impact.
You will learn how to effectively prepare and execute a presentation capturing the attention of your audience with Curiosity Generating Statement to sell your product/service/idea.  Using CGS effectively improves the involvement and increases the attention the participants give to the presentation.
You will learn how to effectively use probing to overcome communication barriers? Probing in simple terms means "to find out something". It is the skill of asking the questions to find out the right answers. Whenever one talks to someone in professional contexts, one needs to find out the needs and wants of the person on the other end and this can be possible by probing. Probing also makes the other person think and changes the track of the discussion.
Module 3. Embrace Positivism- Uncover your true Self. (30 Min)
This course is aimed to present options to successfully uncover your true self and unlock your potential. Of course, there is no "one size fits all" situation for success. Each person's life experience and situations will result in various results. Therefore, the subjects covered are to be taken as Tips to advance your life's goals and dream.
There seems to be an unwritten rule that some people will succeed no matter how little they try and that others will fail regardless of how hard they try. The truth of the matter is that we all live in an existential framework where we are all presented with opportunities to pursue our purpose in life. Despite the seemingly insurmountable odds that are stacked against a considerable number of people, few people have accomplished their goals.
Interestingly enough, many of the people that have achieved success, don't necessarily come from a privileged background, but they have one thing in common. They are able to embrace the opportunities available to them, and through hard work, they were ultimately able to become successful. They have found a way to live purpose-driven lives. When you look at the data available on the lives of people who have found success, you will find that because of their determination to find success, they were able to form a solid support system and have a sophisticate and well researched toolkit that they use to confront the challenges they face on their journey.
Module 4. Communication Conflict And The Grievance Process. (100 Min)
This presentations shows the Ins and Outs of Workplace Conflict: How to better understand it, manage it, prevent it and learn from it. In this session you will learn the importance of successful communication techniques within the context of a workplace. You will also learn helpful tips and tactics to manage the various dispute situations that may arise. Lastly, instructor will review the process for planning and executing a formal dispute / grievance plan for your organization. Learning Outcomes: Understand the importance of the communication patterns at play (internally and externally) that exist at your workplace. ; Understand how to manage the conflict that you see at work on an individual basis; Understand how a formal dispute system design program (or grievance process) could be adopted and what the key factors are for making that plan successful.
Course Reviews
5 stars

0

4 stars

0

3 stars

0

2 stars

0

1 stars

0
No Reviews found for this course.