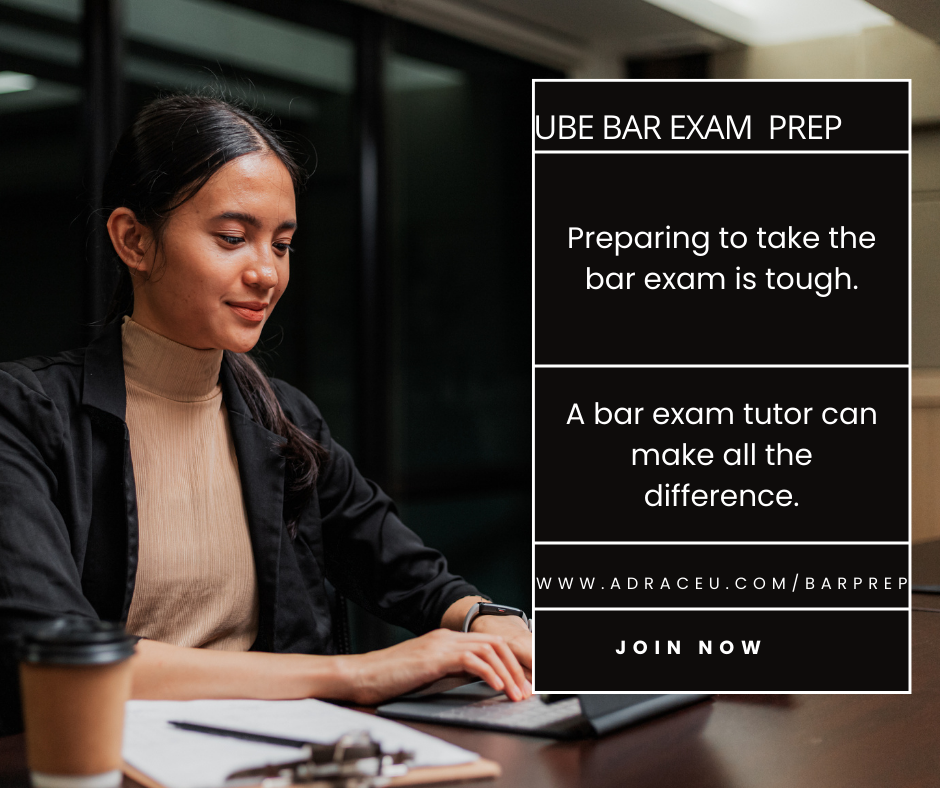 UNIFORM BAR EXAM (UBE) TUTORING.
Preparing to take the bar exam is tough. A bar exam tutor can make all the difference.
Sarah will assist help you prepare for the Bar exam.
We can't be in the exam room with you but we can provide you with the required skills and confidence to pass the UBE exam.
WHAT DOES OUR TYPICAL BAR EXAM TUTORING PROGRAM INCLUDE?
All full-service tutoring programs include the following:
Bi-Weekly group tutoring sessions (3 hours a week total)
Group discussion, Teaming
Feedback on your prior bar exam answers (if applicable)
A customized study schedule with daily goals
Access to 4 practice essays each week
AWeekly accountability check-in emails
Access to our handouts, videos, and other helpful bar resources
The great thing about tutoring with Above the Bar, LLC is that we can make tutoring recommendations based on your individual needs! So contact us today to talk about putting together your custom tutoring program.
As a University of Maryland School of Law graduate with a parallel degree in English Literature, Sarah combines her passion for law and language in her teaching. Successfully passing the Bar Exam in 2014, she has since dedicated herself to over seven years of tutoring. She specializes in preparing Bar Candidates, having recently scored 299 in the February 2023 Uniform Bar Exam, and guiding law students through challenging subjects. Sarah's approach emphasizes understanding foundational laws, effective writing, and time management. She also offers preparatory sessions for pre-law students, ensuring they step into their 1L year confidently. Her commitment is simple: equipping students for success in the realm of law.

More Courses by Insturctor