Special Needs Education Mediation Training with Dr. Mary Bruck Ed.D and Guno Ritfeld, JD
Planning to stay the weekend or overnight to enjoy the beach, Contact Central Reservations at 800-726-3783, Mediation Training or Special Education Mediation.
Onsite Training Events: November 9, 2018, Sand Dunes Resort Myrtle Beach SC.
Get ready to spend the day with us: two half-day sessions, Mediation in Special Ed. (Session One) and Understanding the Nature and Needs of Gifted (Session Two). 
Early Birds End 15 September 2018 : One Session Day $60 | Two Sessions  $140.00
Full Fee after 15 September 2018:  One Session $69.00   | Two Sessions $150.00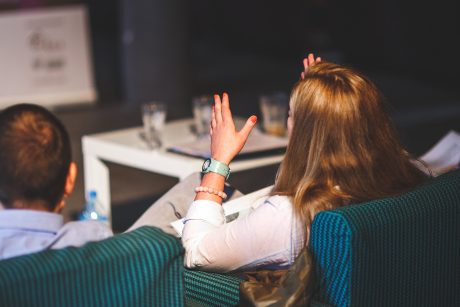 Why attend Training In Special Education Mediation Training?
 As the nation's special education law has evolved, Congress has consistently sought to provide new ways to encourage informal and speedy resolution of problems. To that end, the 2004 reauthorization of IDEA saw the expansion of the availability of mediation as well as the addition of the resolution session.
In addition to these required procedures, most States are now offering informal "early dispute resolution" processes intended to diffuse and resolve disagreements before they reach a level requiring a formal process. Strategies to prevent conflict from reaching formal procedure levels include such things
as communication and conflict resolution skills training for both school personnel and parents, IEP facilitation, parent help-lines, and parent-to-parent support programs. The success of these informal approaches is helping reduce the use of formal processes.
Legal requirements for mediation IDEA requires that state departments of education offer Local Educational Agencies (LEAs, generally school districts) and parents the opportunity to participate in mediation to settle any disagreements between them. [20 U.S.C. 1415(e); 34 CFR 300.506]IDEA requires state departments to:
Maintain a list of qualified mediators who are knowledgeable about special education law and trained in mediation techniques;
Compensate the mediators, so that the process is free to both parents and school districts;
Establish and implement procedures for facilitating mediation.
The law also requires that mediation be voluntary on both sides. So, if a parent requests mediation, but the school district objects to it, then it will not be scheduled. Mediation must not delay a parent's right to go forward with due process if that is what the parent chooses to do, but asking for and engaging in mediation will not delay the expiration of the statute of limitations for filing due process, which is two years or other time limit set by the state. In other words, the clock for the two-year period of time (or other state time limit) in which parents can file due process continues to run during any mediation.
What is a resolution session?
A resolution session is a face-to-face meeting between a parent and school district officials following the filing of a due process complaint.
The resolution session is designed to give the parties the chance to settle the case before a
due process hearing. Unlike mediation, which is completely optional and voluntary, resolution sessions are required by the Individuals with Disabilities Education Act [20 USC 1415 (f)(1)(B); 34 CFR 300.510].
IDEA requires the school district to convene a resolution session within 15 days of the filing of a due process complaint. Relevant members of the IEP Team must be present, i.e., those who have knowledge of the issues raised in the due process complaint, as well as someone who has decision-making authority, i.e., someone who has authority to legally bind the school district. Parents also must be present.
The parent and the school district can jointly agree to waive the resolution session and proceed to the due process hearing.  Parents are under no obligation to accept any settlement offer made to them by the school district; they may reject it and proceed to due process.
Parents may ask for an expedited resolution session in cases involving school discipline and the results of a manifestation determination review. An expedited resolution session must be convened within seven rather than 15 days.
Course Reviews
5 stars

0

4 stars

0

3 stars

0

2 stars

0

1 stars

0
No Reviews found for this course.